After the extraordinary supercars of the eighties, the question for many supercar manufacturers entering the nineties was "how on earth do we follow that?" The turbulent nineties saw various attempts at this, some better than others admittedly. The spirit of competition grew among manufacturers, and a great many supercars were produced in the name of homologation for racing, with many marques working on the old "win on Sunday, sell on Monday" adage for marketing their creations. This period saw top speeds and 0-60 times jump forward greatly, leading to what many see as the birth of the hypercar…
Read on for our rundown of the greatest supercars of the nineties.
Honda / Acura NSX
1991 saw the launch of a supercar that caused a shock across the whole automotive scene. With the NSX project, Honda set out to build a true supercar that had none of the ergonomic issues or reliability problems that plagued exotica at the time. Sold under the Acura brand in the States, and the Honda brand across the rest of the world, the NSX featured a 3.0-litre V6 with Honda's trademark VTEC technology supplying the power, mounted mid-ship with extra consideration to the positioning of the seats and fuel tank for optimal weight distribution.
Honda's pedantic construction of the car paid off; famous fans of the NSX included none other than Ayrton Senna himself, and the handling was enough to take the fight to the supercar elite of the day and cement the NSX's place in supercar history – even becoming the reference point for a certain McLaren still to come on our nineties list.
Ferrari F355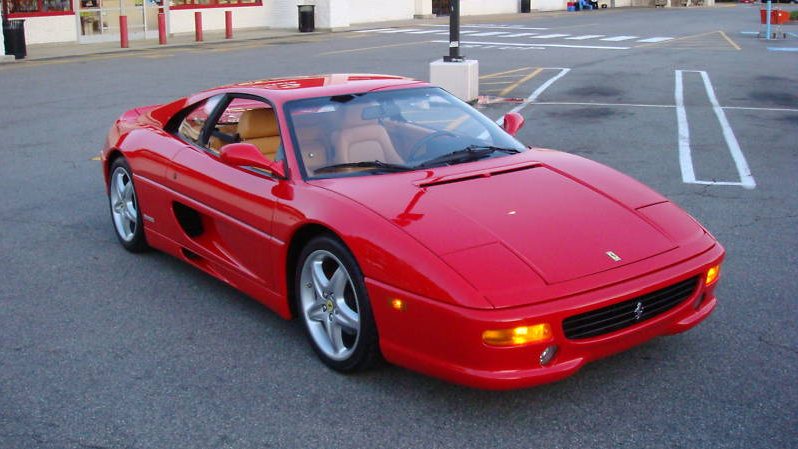 Ferrari's more mainstream two-seat, mid-engined supercar for the nineties, the F355 featured a 3.5-litre V8 which produced 375bhp. Ferrari launched the 355, its mid-engined V8 supercar for the nineties, in 1994. An evolution of the 348 that came before it, Ferrari's engineers took that car's engine and bored it out to 3.5 litres, upping the power output to 375bhp.