I'll use the lightning shot as my example again. Balancing the camera on the edge of the pier meant that the shot wasn't level — this is particularly noticeable to the eye when the image has a clearly defined horizon line, such as the sea. If we look at a zoomed in version of the image in its original form, with a line overlaid near the horizon, we can see that it's not level — the line is closer to the horizon on the right-hand side than the left.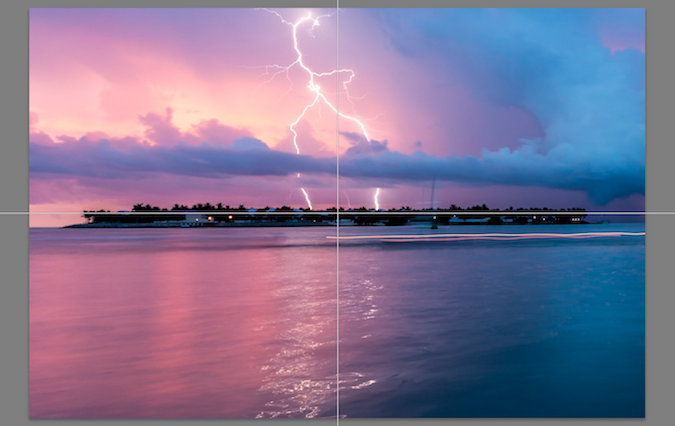 In Lightroom, the level tool is part of the crop tool, and you can just rotate the image to suit. When you use the level tool, a grid will appear to help you get the alignment correct. Here's a screenshot of that in action in Lightroom.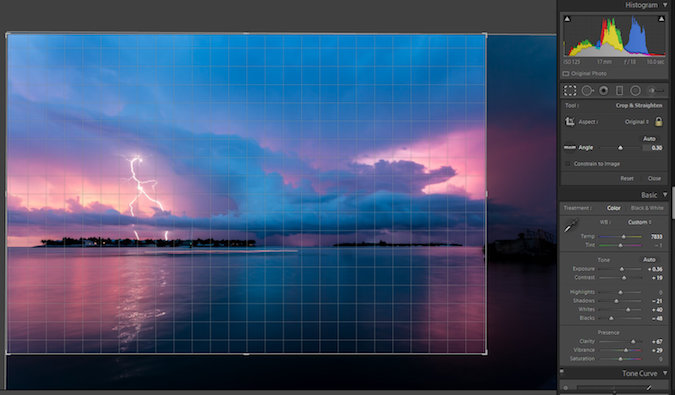 And here's the same procedure in Snapseed, where the level tool is called "Rotate":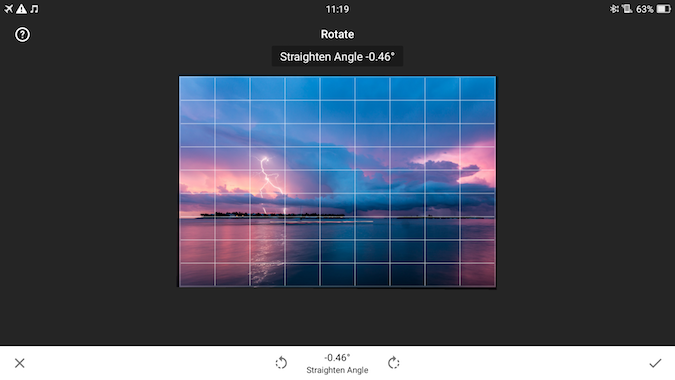 Leveling an image is a really simple task that will take just a few seconds of your time, resulting in a much more visually pleasing image.